Presentation Videos
Scientific Meeting Day I
Session I - Alexander Disease
Session II - Adrenoleukodystrophy (ALD)
Session III - Adrenomyeloneuropathy (AMN)
Session IV - Pelizaeus-Merzbacher Disease (PMD)
Session V - Pol III-related Leukodystrophy (4H)
Presentation Videos
Scientific Meeting Day II
Session I - Aicardi-Goutières Syndrome (AGS)
Session II - Canavan Disease
Session III - Vanishing White Matter Disease
Session IV - Krabbe Disease
Session V - Metachromatic Leukodystrophy (MLD)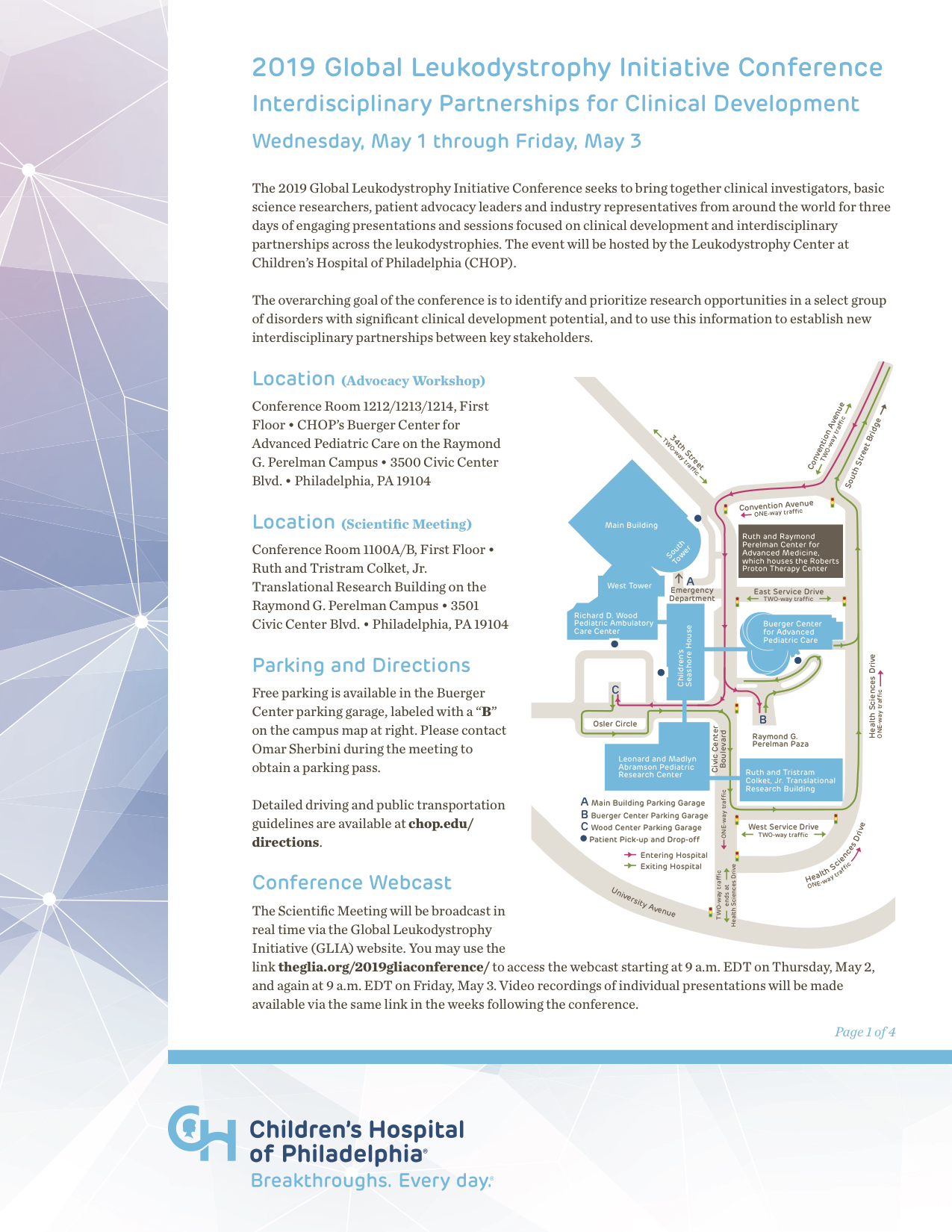 The 2019 Global Leukodystrophy Initiative Conference brought together clinical investigators, basic science researchers, patient advocacy leaders and industry representatives from around the world for three days of engaging presentations and sessions focused on clinical development and interdisciplinary partnerships across the leukodystrophies.

Through carefully curated sessions and insightful discussions, conference attendees were able to identify and prioritize research opportunities in this select group of disorders with significant clinical development potential, and to use this information to establish new interdisciplinary partnerships between key stakeholders.

Thank you for your support!
Sincerely,
Omar Sherbini, MPH
Program Manager
Global Leukodystrophy Initiative