Conference videos and slide decks will be available soon!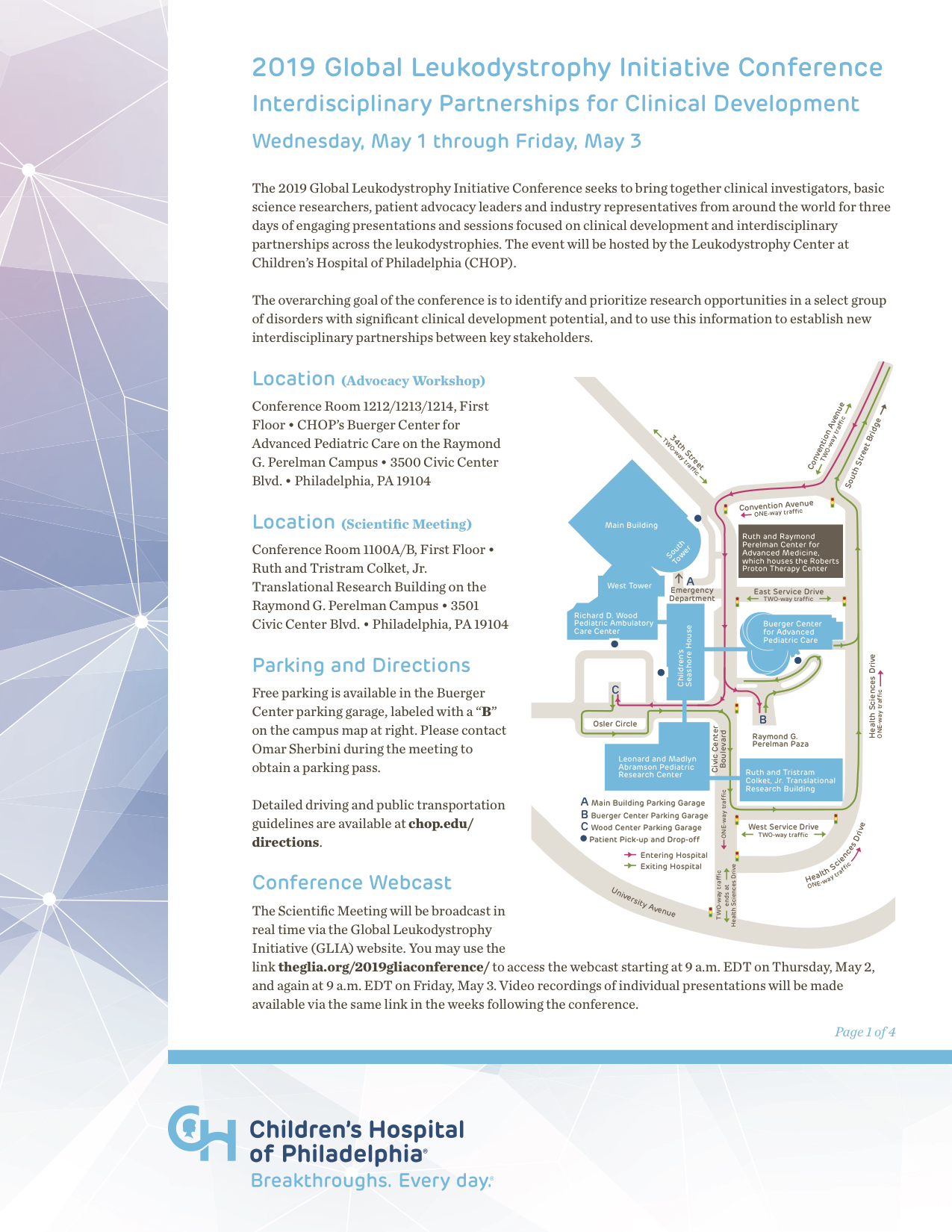 The 2019 Global Leukodystrophy Initiative Conference brought together clinical investigators, basic science researchers, patient advocacy leaders and industry representatives from around the world for three days of engaging presentations and sessions focused on clinical development and interdisciplinary partnerships across the leukodystrophies.

Through carefully curated sessions and insightful discussions, conference attendees were able to identify and prioritize research opportunities in this select group of disorders with significant clinical development potential, and to use this information to establish new interdisciplinary partnerships between key stakeholders.

We thank all attendees who joined us in person and virtually, and we look forward to sharing a formal meeting summary, along with presentation recordings and slide decks, in the coming weeks. Thank you for your support!
Sincerely,
Omar Sherbini, MPH
Program Manager
Global Leukodystrophy Initiative